Microsoft .NET Framework (dibaca Microsoft Dot Net Framework) atau lebih dikenal dengan singkatan dot net merupakan sebuah perangkat lunak kerangka kerja yang berjalan utamanya pada sistem operasi Microsoft Windows, saat ini .NET Framework umumnya telah terintegrasi dalam distribusi standar Windows (mulai dari Windows Server 2003 dan versi-versi Windows yang lebih baru). Penginstallan .NET Framework memang dibutuhkan untuk menjalankan program-program yang ditulis dengan memanfaatkan arsitektur tsb. Tetapi kadang kala, proses installasi tidak selancar yang diinginkan, sering terjadi error maupun kendala lain. Salah satu Error yang sering ditemukan dalam .NET versi 3.5 adalah error 0x800f081f pada Windows 10.
Solusi :
1. Download ini
3. Klik Continue jika muncul Administrator Permission
4. Tekan tombol Start dan ketik CMD lalu Klik Kanan pada Command Prompt dan pilih Run as administrator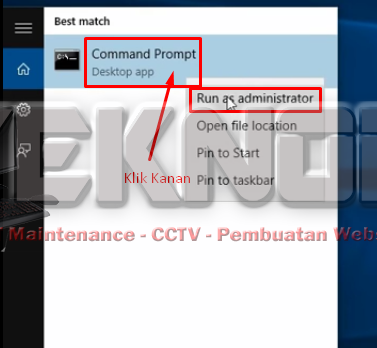 5. Klik Yes jika muncul Prompt UAC (User Account Control)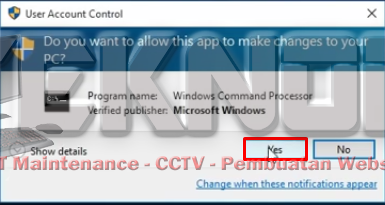 6. Ketik atau Copy dan Paste perintah berikut "Dism.exe /online /enable-feature /featurename:NetFX3 /source:C:\ /LimitAccess" ke CMD
7. Tunggu hingga proses selesai dan muncul The operation completed successfully
8. Sekarang Anda sudah bisa delete file yang ada di Drive C:/ dan semestinya .NET Framework 3.5 akan berfungsi dengan baik di Kompi Anda.
Baca juga : Perbaiki Sharing File And Printer Yang Tidak Berfungsi Di Windows 7
Itulah solusi dalam memperbaiki Error NetFramework 3.5 0x800f081f pada Windows 10. Semoga bisa bermanfaat dan jika ada langkah yang kurang jelas, silahkan lontarkan pertanyaan Anda di bagian Komentar.